A medal and £1,000 to a botanical artist for outstanding, diagnostically relevant, published illustrations
Established in 1986 by the late Mr B E Smythies FLS, in honour of his wife, the late Florence Mary Smythies ("Jill"), whose career as a botanical artist was cut short by an accident to her right hand. Awarded to a botanical artist in recognition of excellence in published illustrations in aid of plant identification, with the emphasis on botanical accuracy and the accurate portrayal of diagnostic characteristics.
Nominations are now closed. Sign up to our newsletter, Linnean News, for updates on events, grants, awards and news from the Linnean Society of London.
---
Eligibility Criteria
Nominees
The Jill Smythies Award is open to any botanical artist of any nationality or age.
The nominee cannot, at the time of nomination, be a member of Council.
The nominee does not need to be a Fellow of the Society.
Self-nominations are not accepted.
The artwork submitted must be outstanding botanical art that is an accurate portrayal of diagnostic characteristics and an aid to identification. It should include:
The subject matter may include algae, fungi or plants.
The submitted work should include two or more items of the same taxonomic group for comparison (not necessarily from the same publication), so there is a diagnostic element to the illustration.
The works submitted must be published botanical illustrations. In order to assess botanical accuracy, it is important that each illustration must be submitted with the relevant text accompanying it.
Digital work is eligible.
The submissions should exclude:

Illustrations that do not portray diagnostic features, such as flower illustrations that are merely artistic or illustrations en masse of seeds or fruit.
Illustrations of cultivars of garden origin.
Format of submission:
Due to the Linnean Society's lack of access to many electronic journals, examples of work should be provided either as hard copy or as PDFs, at the candidate's (or nominator's) expense. Please do not send online links to pdfs, unless the journal is Open Access.
NB. These eligibility criteria were reformatted but not substantially changed on 29 August 2023.
Previous winners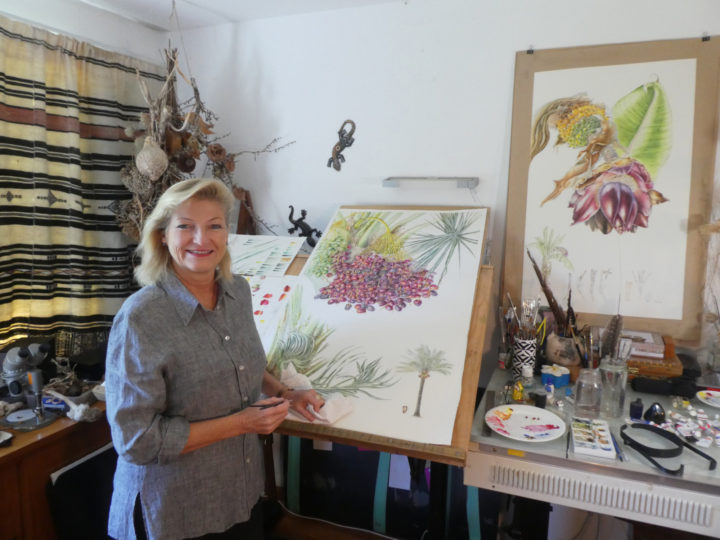 Sue Wickison, Jill Smythies Award 2023
Sue Wickison is an extremely accomplished botanical artist with field experience in many areas, namely the Solomon Islands, where she collected and recorded orchids. She has also worked on endangered species, depicting their life cycles, and has most recently illustrated Kew's The Plants of the Qur'an: History and Culture by Dr Shahina Ghazanfar, with an accompanying exhibition running until Sunday 17 September at the Shirley Sherwood Gallery of Botanical Art (Royal Botanic Gardens, Kew).
---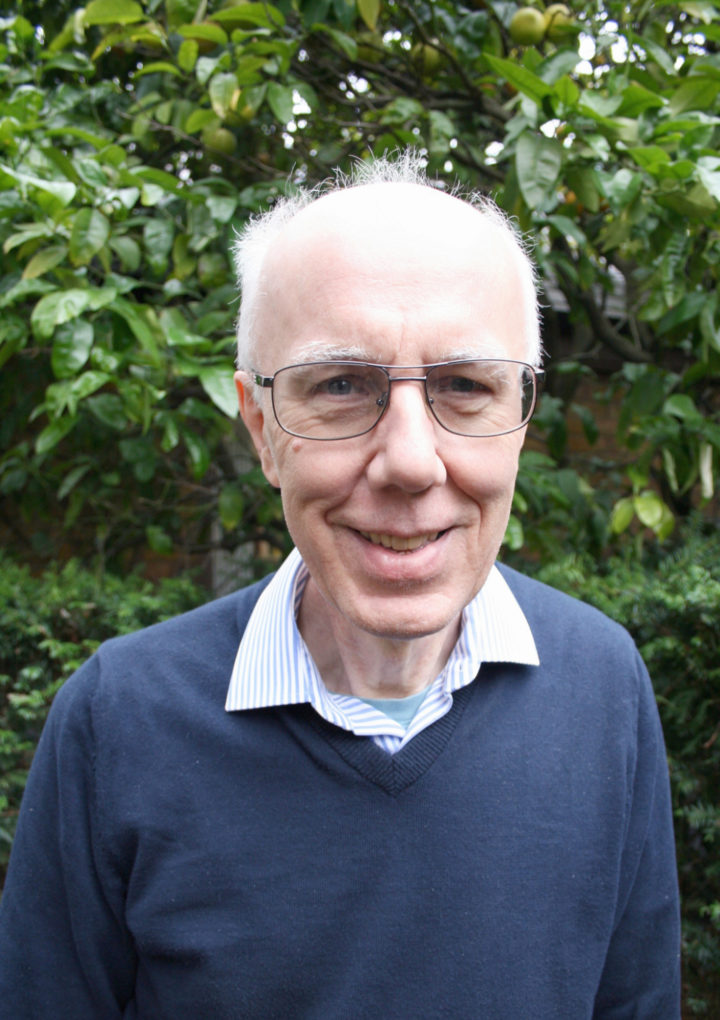 Andrew Brown, Jill Smythies Award 2022

Andrew Brown developed his skill in botanical illustration through his doctoral work on palynological vegetation history and during a career as an educator in the independent school sector. After retirement, he devoted himself to illustration fulltime. His detailed paintings of Alaskan wildflowers based on drawings done from life, have been exhibited at the Society and elsewhere. Other paintings have been selected for inclusion in limited edition botanical works, such as the Highgrove Florilegium. The black and white illustrations accompanying new species descriptions and floristic treatments demonstrate his skill in depicting detail, as well as the overall aspect of a plant, ensuring they are both faithful to the specimen from which they are drawn and aid in identification. He also contributes to the promotion of excellence in botanical illustration through his participation in societies and in botanical illustration workshops.
---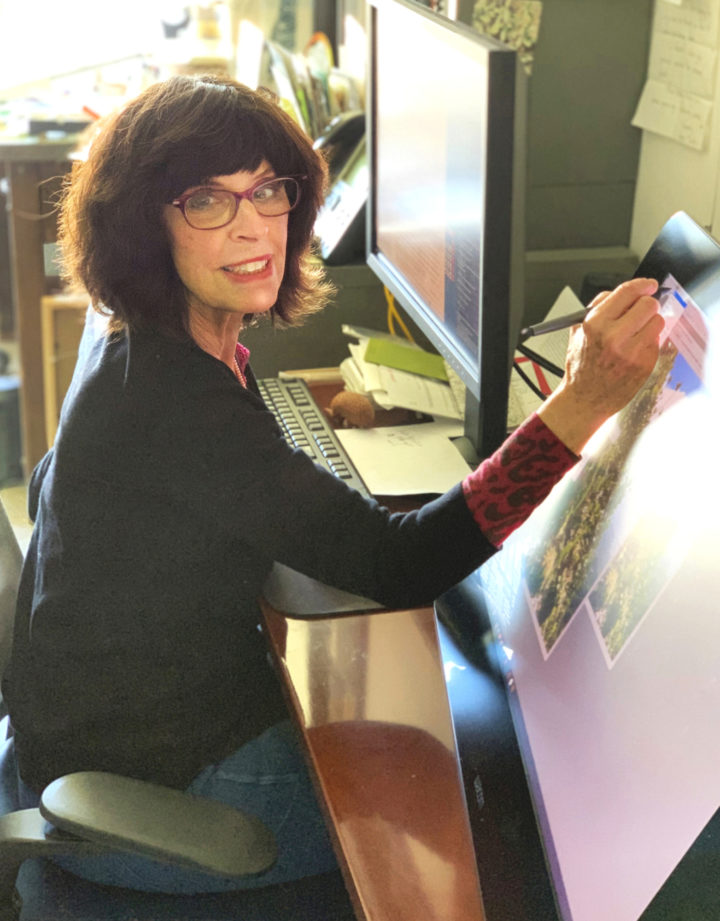 Alice Tangerini, Jill Smythies Award 2020
For the excellence of her depictions of plants for scientific use, including the detailed portrayal of their diagnostic characteristics, Alice Tangerini is our 2020 winner of the Jill Smythies Award. In addition to illustrating new species, Alice has illustrated multiple taxa from the same group for the same publication, such that the details of the drawings can be used to distinguish the species.
Since 1972, Alice has made diagnostic illustrations for over 1,000 plant species in pen and ink, graphite, and more recently in digital media, for a variety of publications. Using mainly herbarium specimens as her resource material, she has prepared these illustrations to portray the species in a realistic manner with necessary reconstruction to remove the artefacts of drying and physical damage. Significant taxonomic characters have been enlarged with the aid of a microscope to facilitate their use in species descriptions.

Over the years, the detail and accuracy of her drawings and examinations of the specimens have resulted in authors changing descriptions, based on details observed by Alice that had escaped the botanists' notice. For instance, her detailed examination of a proposed new species of bromeliad resulted in the production of a newly written, enhanced description. As a result, the authors, Lyman B. Smith and Harold Robinson, decided to name the new species Navia aliciae in her honour. Such collaboration with scientists in describing a taxon is the hallmark of exemplary botanical illustration.
---
Deborah Lambkin, Jill Smythies Award 2019
Deborah Lambkin developed her interest in botanical art after she wrote a thesis on Visual Communication at the National College of Art and Design, Dublin in 1990. Deborah is an established botanical artist, having been the 'official' Botanical Artist to the RHS Orchid Committee since 2005, contributing more than 400 fine paintings in that role. Deborah has undertaken many commissions, most notably for the Royal Botanic Gardens, Kew, the Royal Botanic Garden Edinburgh, the National Botanic Gardens, Glasnevin, the National Trust Northern Ireland and Dublin City University. She has provided the artwork for about 50 species accounts in Curtis's Botanical Magazine, including the an issue on the Australian clade of Nicotiana. These have been widely admired for the fine attention to detail and, in particular, the stunningly accurate representation of the leaf texture. Deborah has exhibited at the National Botanic Gardens and several times at the Royal Horticultural Society where, in 1999, she was awarded a Gold Medal for her work. She has painted a series of endangered Irish wildflowers used as posters for schools. Deborah is a member of the Watercolour Society of Ireland and the RHS Picture Advisory Panel.