Awarded to an amateur naturalist for an important contribution to the knowledge of natural history.
Established in 1963 from a legacy by the late Harry Howard Bloomer FLS. Awarded to an amateur naturalist who has made an important contribution to biological knowledge.

Nominations are now open. Please send your completed form to nominations@linnean.org by 30 September 2023.
Open to any amateur* naturalist of any nationality and age, in any field of natural history for their important contribution to the knowledge of natural history
*Amateur is defined as not employed as an academic research biologist ('retired' individuals working as research associates are not eligible, unless their contribution relates to work outside their earlier academic focus)
Teachers are eligible, as are those working in areas of environmental or educational policy
Nominee cannot, at the time of nomination, be a member of Council
Nominee does not need to be a Fellow of the Society
We do not accept self-nominations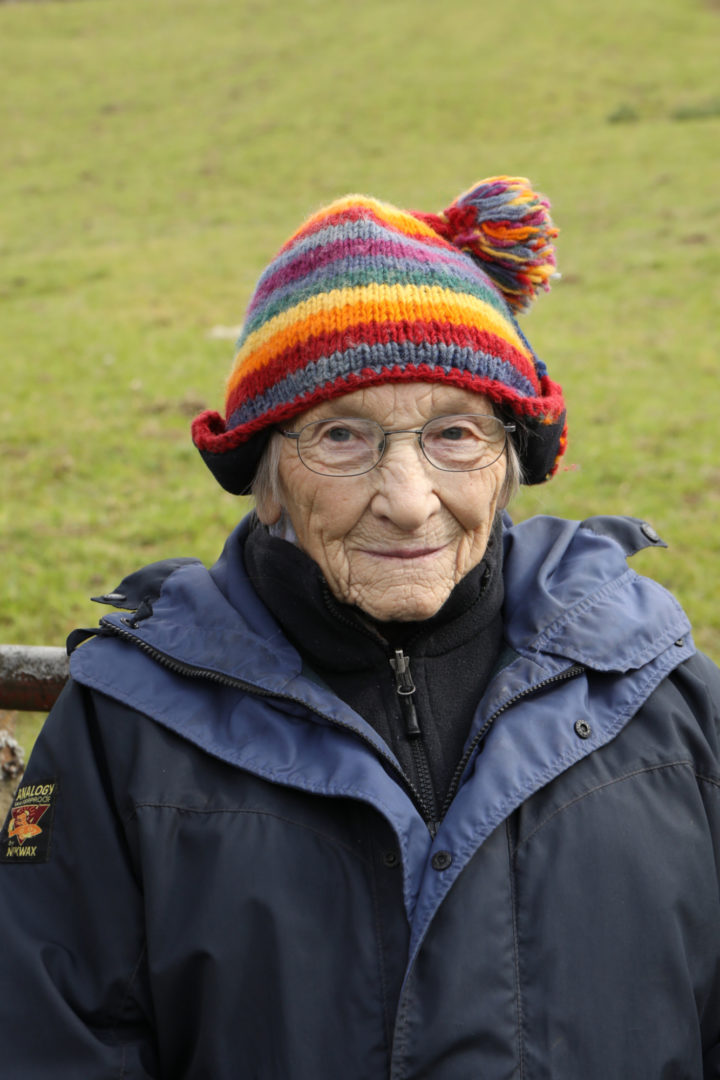 Dr Margaret E Bradshaw, H. H. Bloomer Award 2023
Dr Margaret E. Bradshaw MBE is a nationally renowned amateur botanist, known for her work in plant conservation. Aged 96, she has devoted much of her life to the study and conservation of the rare flora of Upper Teesdale (an SSSI in Country Durham, England). The data she has collected is invaluable and shows there has been a decline in important rare species in the locality since she began in the 1970s.

---
Geoffrey Kibby, H. H. Bloomer Award 2022

Geoffrey Kibby had a career as an entomologist based at the Natural History Museum until 1998, but also was almost entirely self-taught keen amateur mycologist. In retirement he then devoted himself to macrofungi as a true citizen scientist; he has become a leading authority on a variety of mushroom genera publishing guides for their identification and taxonomic revisions of ones especially difficult to identify –invariably illustrated by his own superb coloured drawings, and updating them as new data become available. He is the founder and current editor of the quarterly journal Field Mycology, published by the British Mycological Society since 2000,and directed at field mycologists. His work as a citizen scientist has encouraged others like him, critical when the importance of fungi in ecosystem maintenance, and their critical contribution to global geochemical cycles and the atmospheric carbon budget are being increasingly appreciated.
---
David Lindo, H. H. Bloomer Award 2021
David Lindo is a broadcaster and writer who has been fascinated with birds since he was a child, observing and recording the birds around him while growing up in London. Known as the Urban Birder, his primary work now is in science communication, enthusing others to share his passion to watch, enjoy and learn about birds right in the heart of cities where many people can feel disassociated from, and disinterested in nature.
He has an extremely engaging way of working with people which makes natural history approachable, particularly for urban-based youth who may otherwise struggle to find a connection with nature. The significance and effect of his work therefore is in expanding biological recording to areas and communities where it may be rare and encouraging others to share his passion for and protect wildlife right in the hearts of our towns and cities. As well as his own articles and blogs, he encourages others to write and share about their experiences birding in urban areas, and features many of these on his own website.
He actively advocates for diversity and inclusion in natural history, advising government and NGOs worldwide. He was also recently named one of the most influential people in wildlife by BBC Wildlife Magazine. David runs the online Urban Birder Club for anyone to pick up hints and tips for how to start finding and recording birds. He has connected many people with the unexpected wildlife sharing urban centres with humans, particularly youth and under-represented groups who often feel marginalised within the wider natural history community.
---
Hans de Blauwe, H. H. Bloomer Award 2020
Hans de Blauwe's contributions to marine science are truly astonishing: a fireman by profession, he is an extraordinarily productive amateur naturalist with a particular interest in colonial marine invertebrates (bryozoans, hydrozoans, ascidians). Although these are typically difficult groups to work with, Hans has produced a vast body of literature on these taxa over the last 20 years, authoring 97 papers that include the description of 17 new bryozoan species and three new bryozoan genera, numerous reports of non-native/invasive species, and new species records for Europe. Furthermore, he has published an identification guide for the bryozoans from the Southern Bight of the North Sea, which is illustrated with drawings, scanning-electron and light microscope images. It is a reliable reference for professional bryozoologists and keen amateur naturalists studying northern European bryozoans.

As there are currently no employed bryozoologists in any of the Benelux countries, Hans is performing an important role in recording and describing the fauna of the southern North Sea. His particular interest in identifying and reporting non-native and invasive species, has been generating continuous data since 2006 through his contributions to the check list of Non-native species in Belgian waters of the North Sea and the surrounding estuaries.
Hans' publications have also been raising awareness of plastic substrates as rafting material facilitating long-range dispersal of encrusting epiphytes. Hans is an active editor, contributes strategically to a number of organisations, and is a keen science communicator. Furthermore, his interest in natural history is not limited to colonial marine animals. He has also published on Crustacea, Mollusca, Insecta, Dinoflagellata, Ctenophora, Nemertea and Platyhelminthes, and has produced an inventory report of molluscs for the coastal waters of Belgium.
---