Governance of the Society
President
Professor Anjali Goswami is a comparative biologist of international renown, whose academic contributions span the life and earth sciences. She is a Research Leader in Life Sciences and Dean of Postgraduate Education at the Natural History Museum and Honorary Professor of Palaeobiology at University College London. Anjali is a leader in the field of phenomics - using big data from morphology to elucidate patterns across major transitions in evolutionary history, particularly in vertebrates. Her academic achievements have been recognised by several awards - the Linnean Bicentenary Medal in 2016, the Zoological Society of London Scientific Medal in 2018, and most recently the Hind Rattan (Jewel of India) Award from the NRI Welfare Society of India in 2020. In addition to her outstanding academic record and profile as a spokesperson for the science of natural history, she brings a wealth of experience and service to the Society, including a passion for promoting diversity and inclusion in STEM subjects. Professor Goswami possesses the unique combination of skills and experience to lead the Linnean Society through its next phase of development, where support for diversity and academic rigour will be equally necessary. Her international profile and superb communication skills will provide the Society with an inspirational and dynamic leader as President.
Vice Presidents
The Society's Vice Presidents are Robbie Blackhall-Miles, Dr Blanca Huertas and Dr Howard Nelson. (For bios, see 'Council'.)
Officers
Treasurer
Edward Banks has a degree in Philosophy & Theology from Oxford University and is an investment banker with over 20 years' experience of advising some of Europe's largest companies on financial and strategic matters. He is currently a Senior Managing Director at Evercore, having previously worked at J. P. Morgan and Flemings. Prior to becoming a banker, he spent five years as a corporate lawyer at Slaughter and May in London. Edward is also passionate about the environment, owning Hergest Croft Gardens in Herefordshire, which holds the UK National Collections of Maples, Birches and Zelkovas.

Scientific Secretaries
Professor Jonathan Drori
Professor Jonathan Drori CBE is on the board of Cambridge University Botanic Garden; a Trustee of The Eden Project and Cambridge Science Centre; an Ambassador for the Woodland Trust and the WWF; and Honorary Professor of Public Engagement at Birmingham University's Institute for Forest Research. He spent nine years as a Trustee of the Royal Botanic Gardens Kew and the Woodland Trust, and chaired the UK Parliament's Advisory Council on Public Engagement. In a previous life he was a documentary filmmaker and Executive Producer with the BBC, responsible for more than fifty popular science and education documentaries and series. He is also an acclaimed author (Around the World in 80 Trees and Around the World in 80 Plants) and speaker on botanical topics.


Professor Alan Hildrew
Professor Alan Hildrew is Emeritus Professor of Ecology at QMUL. He is an ecologist with particular interests in freshwater ecosystems, presently working on a synthesis of 30 years' research on a model stream community, how it has responded to environmental changes, and how its food web is structured. He is the Editor of Freshwater Biology and Chairman of the Freshwater Biological Association. He became a member of the Society's Programmes Committee in 2019.
Collections Secretary
Dr Mark Watson is Head of Major Floras at the Royal Botanic Garden Edinburgh and has researched the floras of Asia, principally China and Nepal, and in connection with the latter has made extensive use of the Linnean Society's collections: herbarium specimens, printed works and archives. While doing this he has gained a deep insight into the range and value of the collections, as well as adding to its interpretation. Most notably his research has revealed the remarkable contribution of Dr Francis Buchanan-Hamilton on the botany of Nepal.
Council
Council Members constitute the Trustees of the Society and are elected from the Fellowship. Trustees are both jointly and individually responsible for the overall governance and strategic direction of the Society, its financial health, the probity of its activities and developing its aims, objectives and goals in accordance with the governing documents, legal and regulatory guidelines. They generally meet four times a year. Full details are available in the Trustee Role Description.
In 2023 there are five vacancies. The completed Council Nomination Form must be submitted before 1 January 2023 (by email to president@linnean.org, or by post to the Linnean Society, addressed to the Governance Manager).
Professor Paul Barrett
Professor Paul Barrett is a vertebrate palaeobiologist specialising in the evolutionary palaeobiology of dinosaurs and other extinct amniotes. His work extends to macroevolutionary mechanisms, the evolution of Mesozoic terrestrial ecosystems and potential biases in the fossil record. He is a recognised leader in dinosaur palaeobiology and is active in both public education and outreach and in leadership in numerous organisations, including roles in the executive councils of the Palaeontological Association, the Society of Vertebrate Palaeontology, and the Palaeontographical Society. He has extensive experience in editing academic journals, including serving as co-Editor-in-Chief for the Journal of Systematic Palaeontology, and the Journal of Vertebrate Palaeontology, and on the editorial boards of Palaeobiology, Scientific Reports, Biological Reviews, Biology Letters, Palaeontology, Geological Magazine, and Palaeoworld.
Robbie Blackhall-Miles
Robbie Blackhall-Miles is one of a new generation of innovative horticulturalists blending gardening and conservation. He has held positions in practical conservation NGOs such as the RSPB, he sits on both the Global Conservation Consortium for Erica and the Nagoya Protocol working group for UK horticulture. He is involved in restoration and conservation projects near his home in Snowdonia and further afield. Robbie brings a wealth of expertise with the conservation NGO sector, and a field-focused perspective to the study of natural history. He also brings a perspective on diversity of both people and science outside the academic sector. His commitment to issues arising from the planetary emergency means he will be able to play a key role in this newly established Linnean Society initiative.
Dr Rich Boden
Dr Rich Boden is Reader in Microbial Physiology and Taxonomy at the University of Plymouth specializing in the Bacteria and Archaea. His research encompasses nomenclature, taxonomy, systematics, genomics, bioinformatics, enzymology, physiology, biochemistry and bioenergetics. He has applied these to industrial work on biogas production, wastewater treatment and mining. He brings experience in recruitment, marketing and a proven commitment to equality, diversity, dignity and inclusivity (EDDI) in science and society. He is an active contributor to the Society, notably in our celebration of the first female fellows (2018), and organises the Annual Plymouth Linnean Lectures (2013-). Editor-in-Chief of FEMS Microbiology Letters (2014-), and active within the Federation in publishing and EDDI, earning him the 2020 FEMS Special Merit Award.
Professor Brycchan Carey
Brycchan Carey is Professor of English at Northumbria University. His research is centred on the period 1650–1850 and focuses on cultures of empire, slavery, and antislavery on the one hand, and cultures of natural history on the other, demonstrating the relation between the two in an expanding empire in which slave trading and bioprospecting went hand in hand. He will bring to Council his experience of working with scholarly societies, his interest in the relationship between culture and science in viewing natural history in its colonial contexts, and his interest in regional natural history. His expertise in the diverse histories of natural history will further embed regional, national, cultural, and ethnic diversity into the Society's daily practice.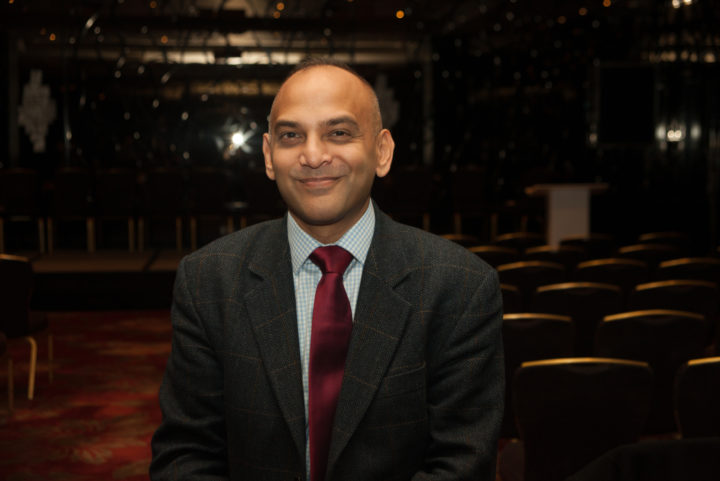 Kevin Coutinho
Kevin Coutinho is the Chair of the Board of Trustees for the Windsor Fellowship, a charity aimed at helping young people navigate pathways to educational and career success. Kevin is also the Athena Swan Manager at University College London, having previously held the post of Equality and Diversity Manager. Prior to that he was the Head of Equality and Diversity at the University of Oxford, an Equality and Diversity Consultant at the University of Cambridge and an HR Strategy and Policy Partner at Birkbeck, University of London. Kevin has focused his entire career on increasing diversity and supporting inclusivity within STEM.
Dr Charlotte Grezo
Dr Charlotte Grezo has a PhD in Environmental Science from Liverpool University and has worked in senior sustainability roles in major multinational companies throughout her career. Her focus has been on developing sustainability strategy, policies, performance, stakeholder engagement programmes and NGO partnerships. She was the Director of Global Environmental Issues at BP, with responsibility for managing areas such as climate change and biodiversity globally. Charlotte has also held the role of Managing Director and Global Head of Sustainability at Lehmann Brothers, where she established the firm's approach to sustainability, and more recently was Group Director for Corporate Sustainability at Centrica. She currently is independent, managing her own company, Grezo & Co LLP, and has also served on the Linnean Society's Audit Committee.
Andrea Hart
Andrea Hart is the Library Special Collections Manager at the Natural History Museum, London. She has leadership responsibility for the Library's Special Collections and Archives Division and related support to internal and external Library and Archive users. She leads on the development, digitisation, collections care, security, promotion and access of the Library's Special collections which include the extensive rare book, manuscript and artwork collections. She plays an active role in public outreach including the development of the temporary exhibitions in the Museum's Images of Nature Gallery and publication of books on the collections alongside seeking new ways to further develop and promote the collections through securing grants, sponsorship and provision of support to the NHM's Development and Commercial activities. An expert advisor to Arts Council England, she represents the NHM Library as a Linnaeus Link Union Catalogue partner and is a long-time supporter of the Society having been a member of its Collections Committee since 2015, providing valuable counsel on issues such as external loans of the collections, acquisitions, disaster planning, and collection management.

Dr Blanca Huertas
Dr Blanca Huertas is an entomologist specialising in Neotropical Lepidoptera. She is senior curator of Lepidoptera at the Natural History Museum, where she has been instrumental in establishing international partnerships for the study of these diverse insects. She is the author of peer-reviewed publications on the biogeography and systematics of butterflies, and of several field guides that facilitate their use for biodiversity monitoring. She has been actively involved in biodiversity capacity building in post-conflict Colombia, using butterflies and their study as an alternative resource towards a sustainable bioeconomy. She has published more than 50 peer-reviewed papers in a wide variety of journals and books, including description of several new Colombian insects. Her interests are in butterfly conservation and monitoring, species-level taxonomy, and in the production of field guides for use by a wide variety of publics.
Dr Isabel Larridon
Dr Isabel Larridon is Researcher Leader Africa in the Accelerated Taxonomy department at the Royal Botanic Gardens, Kew. Her research focuses on the evolution, biodiversity and conservation status of African and Madagascan plants with particular emphasis on the Cyperaceae or sedge family. Isabel is a Visiting Professor in the Department of Biology at Ghent University in Belgium, and teaches on the MSc in Plant and Fungal Taxonomy, Diversity and Conservation organised by RBG Kew and Queen Mary University of London. She regularly publishes in specialist journals and leads a research programme on the use of machine learning in taxonomy. She contributes to the community as a member of the IUCN-SSC Freshwater Plant Specialist Group and the West Africa Plant Red List Authority. She also carries out editorial duties for Kew Bulletin, Plant Ecology and Evolution, and Nordic Journal of Botany.
Angus McCullough KC
Angus McCullough KC is a barrister (KC in 2010). Before turning to law, Angus read Zoology at Oxford University, where he was President of the Oxford Union. He retains a strong interest in natural history, above and below water. He is a Fellow of the Royal Geographical Society and served on the Council of the International Trust for Zoological Nomenclature. Angus has been a trustee of Buglife, due to stand down in 2021 after reaching the maximum of 10 years' service, and is also on the board of the Kasanka Trust (a charity supporting the management of the Kasanka National Park in Zambia). In his legal career, he has experience in a range of fields, including health, the environment, and national security. As a Council Member he is particularly interested in governance issues, and is involved in the review and revision of the Society's Charter and Bye-Laws.
Dr Howard Nelson
Dr Howard P. Nelson is a conservation biologist with a broad expertise base, ranging from on-the-ground interventions to influencing governments to effect change to benefit the natural world. His speciality includes birds and mammals of the Caribbean, where he has worked for over 25 years to survey species diversity and abundance and to model responses to climate change of the wildlife habitats in these fragile landscapes.
He has worked in the university sector in both the UK and Trinidad, for the government of Trinidad and Tobago and in the NGO sector with Fauna and Flora International. He currently serves as chair of the Darwin Plus Advisory Group of DEFRA, is a trustee of the Global Biodiversity Foundation, and is a member of the IPBES Data and Knowledge Task Force. He currently lectures on the MPhil in Conservation Leadership at the University of Cambridge's Department of Geography and is a Fellow of Lucy Cavendish College Cambridge.
Professor Michael J. Reiss
Professor Michael J. Reiss did his undergraduate degree in Natural Sciences and then a PhD and post-doc in evolutionary biology and population genetics at Cambridge. He then trained to be a schoolteacher, spending six years in secondary and six years in primary teacher training. He is currently Professor of Science Education at UCL Institute of Education, a Fellow of the Academy of Social Sciences, a member of the Nuffield Council on Bioethics, Visiting Professor at the Royal Veterinary College, Honorary Fellow of the College of Teachers, Docent at the University of Helsinki, President of the International Society for Science & Religion, President of the International Association for Science and Religion in Schools, and a Priest in the Church of England. His academic interests are in science education, sex education and bioethics.
Philip Sadler
Philip Sadler began his career as a scientist with the National Forensic Service, later moving to the world of finance and accountancy, where he was the senior accountant for the Metropolitan Police. In the early 2000s Philip was the bursar for two educational charities, running all finance and business operations. He brings a wealth of financial experience from the public and charitable sector, along with experience of serving on the finance committees of major charities. His past responsibility for a significant portfolio of buildings and estates would bring these skills to Council, especially in this difficult time in relation to our occupancy of New Burlington House and the necessity of developing alternative scenarios for the future.
Elaine Shaughnessy
Elaine Shaughnessy is a consultant for national and international organisations and charities, assisting with development strategies, their implementation, and constituency engagement. As Head of Publications (1992–2006) for IUCN (International Union for Conservation of Nature), she disseminated publications on conservation, biodiversity and sustainable development. A member of both the Society's Collections (1996–2008) and CARLS (1999–2008) Committees, she became Head of Development (2006–9) for the Society's Tercentenary, and received a Linnean Tercentenary Medal in 2008. A member of the IUCN Commission on Education and Communication, she has served on the Councils of the World Land Trust and the Society for the History of Natural History.
Transparency
The Society aims to maintain a balance between the different branches of biology, by convention the Presidency alternates between a zoologist and a botanist/mycologist, as do several of the Society's prizes.

The Society aims to be open and transparent in its elections. Full details of candidates for election to Council are published in the Anniversary Meeting Agenda and any member who has been admitted and attends the Anniversary Meeting can vote. Council members are carefully briefed on their duties as Trustees of the Society which is a registered charity No. 220509.
The Chief Executive Officer is happy to answer any questions about the governance of the Society.