Governance of the Society
President
Dr Sandra (Sandy) Knapp is a botanist at the Natural History Museum, London, where her research focuses on the taxonomy, phylogeny and evolution of the nightshade family (Solanaceae); she is also an internationally recognised spokesperson for taxonomy and biodiversity. She has served in numerous service roles in both the UK and abroad such as, Vice President of the International Association for Plant Taxonomy (IAPT), member of the Task Force on Knowledge and Data of the International Panel on Biodiversity and Ecosystem Services (IPBES). She is currently a Council member of Fauna and Flora International (FFI), and President of FFI-USA, acting Past-President of IAPT, and a Trustee of the Botanical Society of Britain and Ireland. She was the Linnean Society of London's Botanical Secretary (2006–2011) and has also served as Vice-President (2008–2012). She is the recipient of many international awards for her scientific research and public engagement work. She was awarded the Linnean Medal for her service to science in 2016.
Vice-Presidents
Professor Max Telford, Dr Natasha de Vere, Emeritus Professor Alan Hildrew and Elaine Shaughnessy

President-Elect
Professor Anjali Goswami (FLS 2010) is a comparative biologist of international renown, whose academic contributions span the life and earth sciences. She is a Research Leader in Life Sciences and Dean of Postgraduate Education at the Natural History Museum and Honorary Professor of Palaeobiology at University College London. Anjali is a leader in the field of phenomics - using big data from morphology to elucidate patterns across major transitions in evolutionary history, particularly in vertebrates. Her academic achievements have been recognised by several awards - the Linnean Bicentenary Medal in 2016, the Zoological Society of London Scientific Medal in 2018, and most recently the Hind Rattan (Jewel of India) Award from the NRI Welfare Society of India in 2020. In addition to her outstanding academic record and profile as a spokesperson for the science of natural history, she brings a wealth of experience and service to the Society, including a passion for promoting diversity and inclusion in STEM subjects. Professor Goswami possesses the unique combination of skills and experience to lead the Linnean Society through its next phase of development, where support for diversity and academic rigour will be equally necessary. Her international profile and superb communication skills will provide the Society with an inspirational and dynamic leader as President.
Officers
Treasurer
Edward Banks (FLS 2013) has a degree in Philosophy & Theology from Oxford University and is an investment banker with over 20 years' experience of advising some of Europe's largest companies on financial and strategic matters. He is currently a Senior Managing Director at Evercore, having previously worked at J. P. Morgan and Flemings. Prior to becoming a banker, he spent five years as a corporate lawyer at Slaughter and May in London. Edward is also passionate about the environment, owning Hergest Croft Gardens in Herefordshire, which holds the UK National Collections of Maples, Birches and Zelkovas.

Scientific Secretaries
Professor Simon Hiscock (FLS 1991) is Director of the University of Oxford Botanic Garden and Harcourt Arboretum. Simon is an Editor of Annals of Botany, AoB Plants, and Journal of Botany. He has sat on peer review committees and panels for NERC, and he Chairs the Education Committee at the Linnean Society. One of Simon's major achievements has been directing the design and development of a new Botanic Garden at Bristol, the first at a British University for nearly 50 years.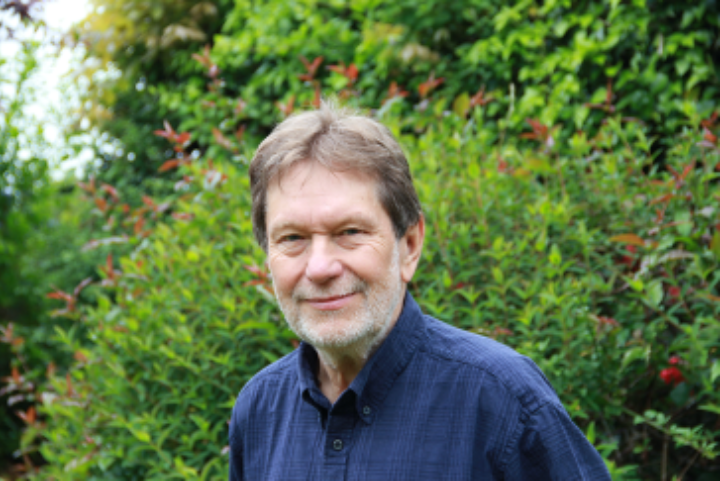 Professor Alan Hildrew (FLS 1997) is Emeritus Professor of Ecology at QMUL. He is an ecologist with particular interests in freshwater ecosystems, presently working on a synthesis of 30 years' research on a model stream community, how it has responded to environmental changes, and how its food web is structured. He is the Editor of Freshwater Biology and Chairman of the Freshwater Biological Association. He became a member of the Society's Programmes Committee in 2019.
Collections Secretary
Dr John David (FLS 1992) is the Head of Horticultural Taxonomy at the Royal Horticultural Society. John is also Associate Editor for the Botanical Journal of the Linnean Society, a member of Plant Heritage Council, the Chelsea Physic Garden Advisory Committee, as well as a trustee of the John Spedan Lewis Foundation and the Stanley Smith Horticultural Trust.
Editorial Secretary
Professor Mark Chase (FLS 1995) is a retired Senior Research Professor at Royal Botanic Gardens, Kew, where he has developed a world-leading programme in molecular phylogenetics. He is interested in the study of angiosperms, but he has also published on ferns, conifers, red algae, molluscs and fungi, with more than 570 papers to date. He received the Linnean Medal for Botany in 1998 and the Society's Darwin-Wallace Medal in 2009. He was elected a Fellow of the Royal Society in 2003.
Council
The Council consists of 20 elected Fellows, including the Officers. Council Members constitute the Trustees of the Charity who meet four times a year to consider and ratify the recommendations made by Officers. At least five members of Council retire annually. Elections for Council and Officers are held annually at the Anniversary meeting in May.
To nominate a new member of Council, please use ourCouncil Nomination Form. For an idea of responsibilities, see here.
Robbie Blackhall-Miles
Robbie Blackhall-Miles (FLS 2014) is one of a new generation of innovative horticulturalists blending gardening and conservation. He has held positions in practical conservation NGOs such as the RSPB, he sits on both the Global Conservation Consortium for Erica and the Nagoya Protocol working group for UK horticulture. He is involved in restoration and conservation projects near his home in Snowdonia and further afield. Robbie brings a wealth of expertise with the conservation NGO sector, and a field-focused perspective to the study of natural history. He also brings a perspective on diversity of both people and science outside the academic sector. His commitment to issues arising from the planetary emergency means he will be able to play a key role in this newly established Linnean Society initiative.
Dr Rich Boden
Dr Rich Boden (FLS 2009) is Reader in Microbial Physiology and Taxonomy at the University of Plymouth specializing in the Bacteria and Archaea. His research encompasses nomenclature, taxonomy, systematics, genomics, bioinformatics, enzymology, physiology, biochemistry and bioenergetics. He has applied these to industrial work on biogas production, wastewater treatment and mining. He brings experience in recruitment, marketing and a proven commitment to equality, diversity, dignity and inclusivity (EDDI) in science and society. He is an active contributor to the Society, notably in our celebration of the first female fellows (2018), and organises the Annual Plymouth Linnean Lectures (2013-). Editor-in-Chief of FEMS Microbiology Letters (2014-), and active within the Federation in publishing and EDDI, earning him the 2020 FEMS Special Merit Award.
Professor Brycchan Carey
Brycchan Carey (FLS 2021) is Professor of English at Northumbria University. His research is centred on the period 1650–1850 and focuses on cultures of empire, slavery, and antislavery on the one hand, and cultures of natural history on the other, demonstrating the relation between the two in an expanding empire in which slave trading and bioprospecting went hand in hand. He will bring to Council his experience of working with scholarly societies, his interest in the relationship between culture and science in viewing natural history in its colonial contexts, and his interest in regional natural history. His expertise in the diverse histories of natural history will further embed regional, national, cultural, and ethnic diversity into the Society's daily practice.
Kevin Coutinho
Kevin Coutinho (FLS 2019) is the Chair of the Board of Trustees for the Windsor Fellowship, a charity aimed at helping young people navigate pathways to educational and career success. Kevin is also the Athena Swan Manager at University College London, having previously held the post of Equality and Diversity Manager. Prior to that he was the Head of Equality and Diversity at the University of Oxford, an Equality and Diversity Consultant at the University of Cambridge and an HR Strategy and Policy Partner at Birkbeck, University of London. Kevin has focused his entire career on increasing diversity and supporting inclusivity within STEM.
Dr Natasha de Vere (FLS 2019) is an Associate Professor and Curator of Botany at the Natural History Museum of Denmark, University of Copenhagen. She is a biodiversity scientist dedicated to the conservation of plants and pollinators. She uses a combination of genomic approaches, field research and museum collections to answer questions in plant ecology, plant-pollinator interactions and community composition. Public engagement with science is a key part of her work, especially using art-science to explore scientific ideas. She is passionate about the social role of Museums and Botanic Gardens and has led several, major, interdisciplinary projects, dedicated to increasing the health and well-being of people, biodiversity and the environment. She is proud to be a Member of Council and Vice-President of the Linnean Society.
Mathew Frith (FLS 2019) is an urban ecologist with 30 years' experience of land management policy and practice in nature conservation with voluntary organisations, public bodies and Government agencies. He has managed nature reserves, and worked with various organisations to develop and promote better understanding of biodiversity conservation in urban areas, whether it's in private gardens, parks or housing estates. As Director of Conservation for London Wildlife Trust, he currently oversees the management and development of the Trust's nature reserves, develops the policy base to advocate the protection, creation and promotion of a wilder city, and furthering the Trust's research work. Mathew is a full member of the Chartered Institute of Ecology & Environmental Management, the Society for the Environment, and a Green Flag Award judge.

Dr Charlotte Grezo (FLS 2017) has a PhD in Environmental Science from Liverpool University and has worked in senior sustainability roles in major multinational companies throughout her career. Her focus has been on developing sustainability strategy, policies, performance, stakeholder engagement programmes and NGO partnerships. She was the Director of Global Environmental Issues at BP, with responsibility for managing areas such as climate change and biodiversity globally. Charlotte has also held the role of Managing Director and Global Head of Sustainability at Lehmann Brothers, where she established the firm's approach to sustainability, and more recently was Group Director for Corporate Sustainability at Centrica. She currently is independent, managing her own company, Grezo & Co LLP, and has also served on the Linnean Society's Audit Committee.
Professor Alistair Hetherington
Professor Alistair Hetherington (FLS 2002) is a botanist who holds the Melville Wills Chair of Botany in Bristol. Alistair was a member of BBSRC Strategy Board and has been a member of the Scientific Advisory Council of DEFRA, the Governing Councils of the John Innes Centre, the National Garden of Wales and the Marine Biological Association. He is currently an Honorary Visiting Professor at the University of Peradeniya, Sri Lanka and held a Royal Society Leverhulme Trust Senior Research Fellowship in 2014–15. In 2018 he was awarded a DSc (hon causa) from University College Dublin. Since 1996 he has been an Editor of New Phytologist and from 2012, Editor-in-Chief.
Angus McCullough QC
Angus McCullough QC (FLS 2011) is a barrister (QC in 2010). Before turning to law, Angus read Zoology at Oxford University, where he was President of the Oxford Union. He retains a strong interest in natural history, above and below water. He is a Fellow of the Royal Geographical Society and served on the Council of the International Trust for Zoological Nomenclature. Angus has been a trustee of Buglife, due to stand down in 2021 after reaching the maximum of 10 years' service, and is also on the board of the Kasanka Trust (a charity supporting the management of the Kasanka National Park in Zambia). In his legal career, he has experience in a range of fields, including health, the environment, and national security. As a Council Member he is particularly interested in governance issues, and is involved in the review and revision of the Society's Charter and Bye-Laws.
Philip Sadler
Philip Sadler (FLS 2018) began his career as a scientist with the National Forensic Service, later moving to the world of finance and accountancy, where he was the senior accountant for the Metropolitan Police. In the early 2000s Philip was the bursar for two educational charities, running all finance and business operations. He brings a wealth of financial experience from the public and charitable sector, along with experience of serving on the finance committees of major charities. His past responsibility for a significant portfolio of buildings and estates would bring these skills to Council, especially in this difficult time in relation to our occupancy of New Burlington House and the necessity of developing alternative scenarios for the future.
Elaine Shaughnessy
Elaine Shaughnessy (FLS 2002) is a consultant for national and international organisations and charities, assisting with development strategies, their implementation, and constituency engagement. As Head of Publications (1992–2006) for IUCN (International Union for Conservation of Nature), she disseminated publications on conservation, biodiversity and sustainable development. A member of both the Society's Collections (1996–2008) and CARLS (1999–2008) Committees, she became Head of Development (2006–9) for the Society's Tercentenary, and received a Linnean Tercentenary Medal in 2008. A member of the IUCN Commission on Education and Communication, she has served on the Councils of the World Land Trust and the Society for the History of Natural History.
Professor Max Telford (FLS 2005) is the founding Director of the UCL Centre for Life's Evolution and Origins. He has previously served on the Council of the Society from 2007–10 and again from 2014–17. He was a faithful attendee participating fully in activities of the Society and acting as Vice President 2014–17. A passionate support of inclusivity and diversity in science, he has participated for the past three years as a mentor in the Destination STEMM scheme for Black students living or studying in Greater London and is also an advocate for the Athena SWAN activities of his department and the wider university. His experience in Society activities is varied, including editorial boards and editorship of high impact journals.

Dr Mark Watson
Dr Mark Watson (FLS 1987) head of the Major Floras Research Programme at the Royal Botanic Garden Edinburgh. Mark has a long association with the Society, most recently on early botanical explorations in Nepal. He is a committed advocate for the Society and its collections. He served on Council 2009–2011 and 2016–2020, and as Treasurer 2018–2020. Mark has a deep understanding of the workings of the Society, and as part of his interest in the governance of the Society published research on the Charters and Bye-Laws. His history of service and his wealth of knowledge about the Society and its processes will assist the Society in facing new opportunities, but also critical challenges, at a period of great change.
Transparency
The Society aims to maintain a balance between the different branches of biology, by convention the Presidency alternates between a zoologist and a botanist/mycologist, as do several of the Society's prizes.

The Society aims to be open and transparent in its elections. Full details of candidates for election to Council are published in the Anniversary Meeting Agenda and any member who has been admitted and attends the Anniversary Meeting can vote. Council members are carefully briefed on their duties as Trustees of the Society which is a registered charity No. 220509.
The Chief Executive Officer is happy to answer any questions about the governance of the Society.