Published on 29th May 2019
At our Anniversary Meeting on Friday 24th May 2019, Professor Paul Henderson—Vice President of the Linnean Society of London— presented our Medals and Prizes to celebrate the achievements of academics across the natural sciences.
Below is a list of the medal and award winners.

Samuel Turvey received the Linnean Medal (Zoology) awarded to a biologist for their service to science.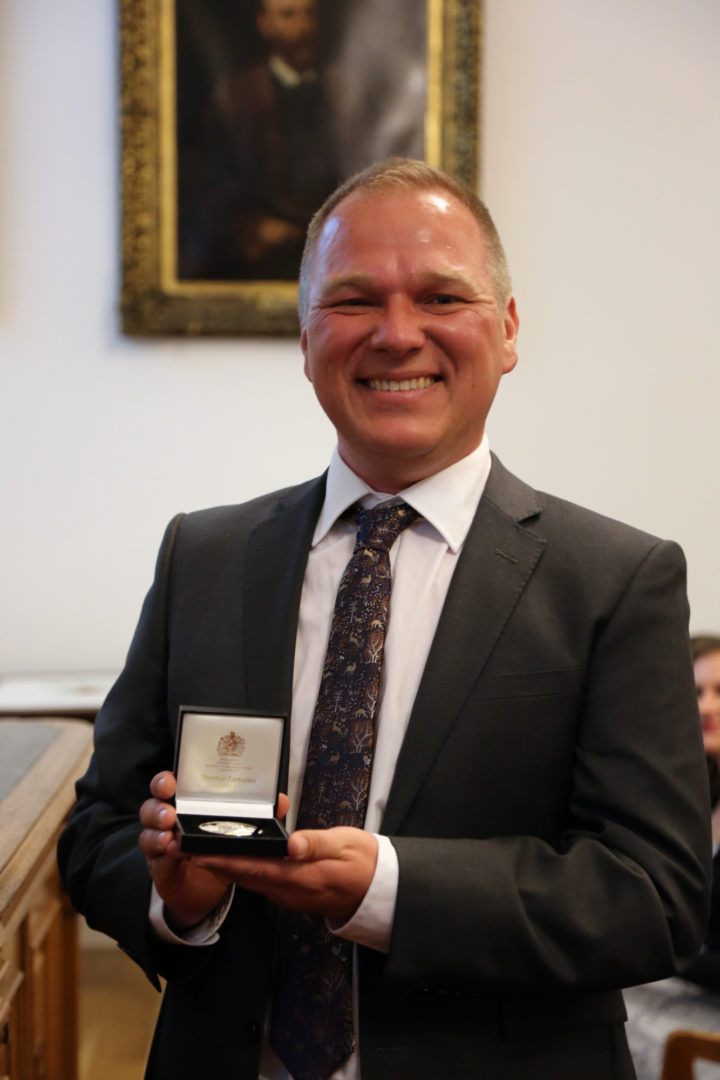 Steve Portugal received the Bicentenary Medal awarded to a biologist under the age of 40 years in recognition of excellent work.
Leanne Melbourne FLS received the Irene Manton Prize. This prize is awarded to a PhD student for the best botany thesis in an academic year.
Goronwy Wynne FLS received the H H Bloomer Award awarded to an amateur naturalist for an important contribution to biological knowledge.
John Burton FLS received the John Spedan Lewis Medal awarded to an individual who is making a significant and innovative contribution to conservation.
Unfortunately not all our medal winners could attend the ceremony.
Vicki Funk was awarded the Linnean Medal (Botany). The Linnean Medal is awarded to a biologist for their service to science
Svante Pääbo and David Reich were awarded the Darwin-Wallace Medal, which is to persons who have made major advances in evolutionary biology.
Marco Lukic was awarded the David Attenborough Fieldwork award.