Meet the Team – Head of Collections
Published on 12th March 2019
This week on meet the team, we speak to our Head of Collections, Dr Isabelle Charmantier.
What are the key parts to your role?
Managing the Collections team, which includes the Librarian, Archivist, Conservator and Digital Assets Manager, as well as a team of volunteers. Our work is varied and is all about giving access to our wonderful collections while at the same time making sure that they are preserved for future generations. We deal with readers' enquiries; catalogue the collections of books, archives and artefacts; put on displays in the Library; give tours to the public; look for funding projects; collaborate with other institutions; and many other things! It's an incredibly varied role, with a few challenges and many rewards.
What do you like most about your job?
Being able to handle early modern material. It's easy to forget that the manuscripts and books we take care of are old and precious! From time to time, it's wonderful to stop the daily tasks to delve in the collections, look through our paintings and drawings of botany and zoology, admire the beautiful handwriting of an eighteenth-century notebook, and simply take the time to marvel at the treasures we hold.
How did you end up in this job?
I didn't have a straightforward career path. After years working in Foyles bookshop, I undertook a history of science PhD in Sheffield, during which I studied a seventeenth-century manuscript on ornithology. This led to a post-doc at the University of Exeter on Linnaeus's working technologies, which involved a lot of research on the Linnaean manuscripts at the Linnean Society. By the end of the post-doc, I did not want to stay in academia, but decided to retrain as an archivist. The Linnean Society was looking for someone to catalogue the Linnaean manuscripts; I was lucky to be hired to do that while retraining. After a spell in the Lake District as collections manager for the Freshwater Biological Association, I returned to the Linnean Society as Deputy Librarian, and became Head of Collections when the Librarian retired.
What is your favourite species of animal or plant?
That's a tough one, as difficult as identifying a favourite book or song. There are too many amazing animals and plants to choose from! However, I do have a particular affinity with my namesake Graellsia isabellae, the stunning Spanish moon moth, a threatened species which can be found in France, my home country.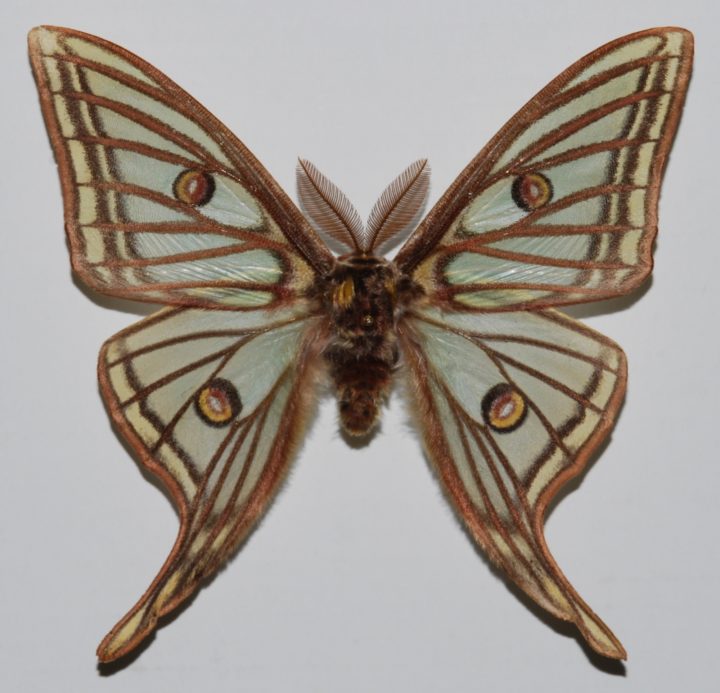 What is the most interesting item to you in the Linnean Society collections?
I love Linnaeus' early manuscripts, the student notes he took when he was attending Uppsala University in his early 20s. There is something quite poignant about them. My favourite is probably the manuscript 'Manuscripta medica' (http://linnean-online.org/61326/), with Linnaeus' lecture notes, notes from library books, and delightful little drawings.
What do you like to do in your spare time?
I'm happiest outside, going on a long walk in the mountains with my family. I also enjoy swimming, reading, singing in a choir, and playing the flute (although I don't do that as often as I'd like).