Maria Sibylla Merian (1647–1717)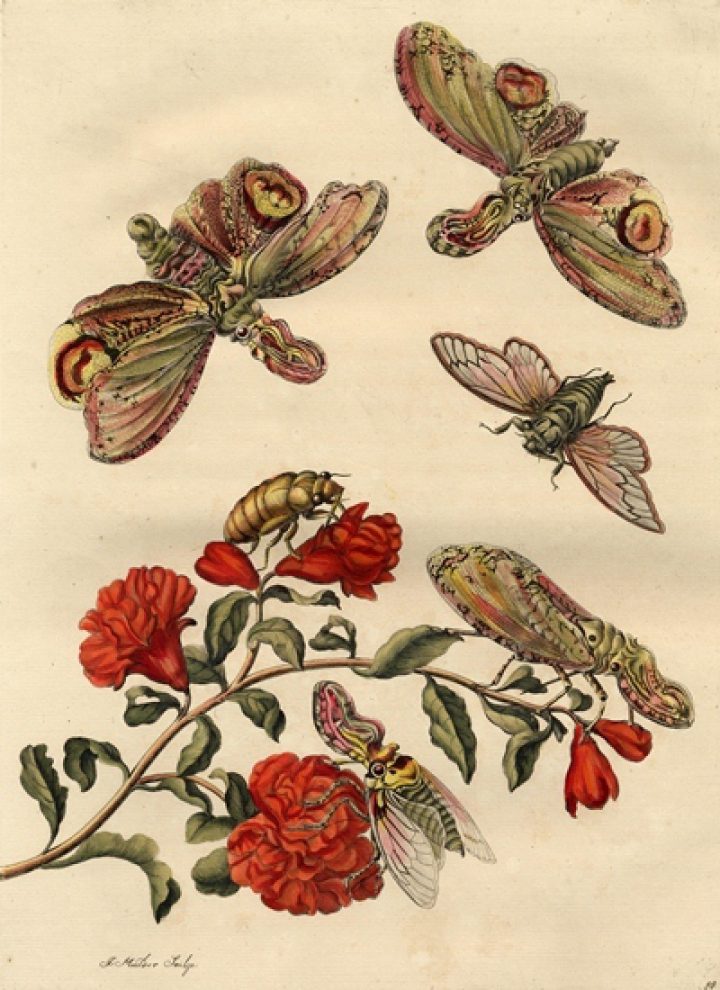 Maria Sibylla Merian was a gifted artist, from Frankfurt, Germany. Her father, Matthäus Merian the Elder, was a respected and influential naturalist in the 1600s. Maria Sibylla Merian was also a naturalist and travelled to Surinam in 1698 at the age of 52, collecting and illustrating insects and plants for over two years. Even at the age of 13, Merian was catching and illustrating different insect species, with her main focus eventually being the metamorphosis of butterflies, inspired by the silkworm breeding brought to Frankfurt by the silk trade. Though her central passion was entomology, it has been noted that her botanical images are very accurate, as well as aesthetically pleasing.
However, there are even times when a studied naturalist can miss things. This plate from Merian's Metamorphosis Insectorum Surinamensium (1719 edition) shows both cicadas and lantern flies, yet the lowest figure, resting on a flower, is a composite of the two. Perhaps not realising it was a fake, it seemed to go unnoticed that this creature showed the head of a lantern fly and the body of a cicada.
Merian and her daughters Johanna Helena and Dorothea Maria went on to influence the scientific world with their illustrations.